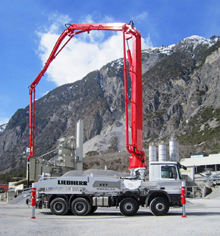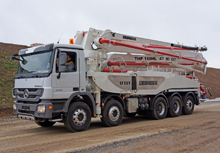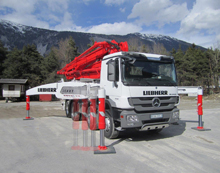 Truck Mounted Concrete Pumps
Liebherr took over at the end of 2012, a manufacturer of boom pumps, Waitzinger company, which offers products since 2013 under the brand Liebherr. This has further expanded its product range from the processing of concrete.
Products:
– boom pump
Liebherr truck mounted concrete pumps are available with boom sizes from 17 to 58 m. Various fold designs are possible, depending on the respective type. There is also a diverse range of supports with 4 different variants of outrigger to choose between. Output sizes of between 73 and 170 m³/h can be combined for the pump units.
Pump group THP m³/h
H = High pressure
L = Long stroke
Radius vertical
Fold Segments
Outrigger
Truck Axles
m
80
110
125
140
170
m
RZM
ST
XH
XXH
XXT
10
80
110
140
17
R3
XH
2
20
110
125
140H
24
M4
XH
2/3
110
125
140H
28
Z4
XH
3
30
125
140H
170H
32
Z5
XXH
XXT
4
125
140H
170H
33
R4
XXT
3/4
125
140H
170H
35
Z5
XXH
XXT
4
125
140H
170H
37
R4
ST
XXH
XXT
3/4
125
140H
170H
37
Z4
ST
XXH
XXT
3/4
40
125
140H
170H
41
M5
XXT
4
125
140H
170H
43
R4
XXT
4
140H
170H
47
M5
ST
4
140HL
170HL
47
M5
4/5
50
140HL
170HL
52
M5
ST
5
140HL
170HL
58
M5
ST
5
R = roll-folding, Z = Z-folding, M = multi-folding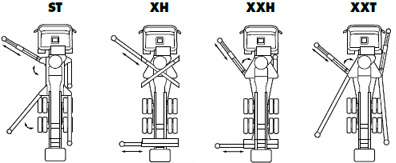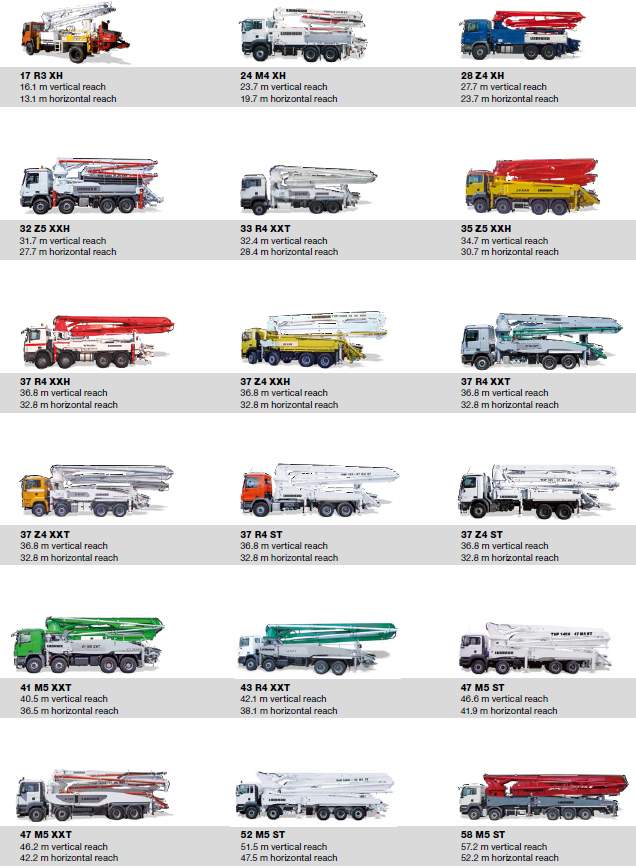 – trailer concrete pump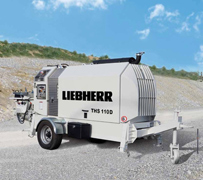 Models
THS 80 D
THS 80 DH
THS 110 D
THS 140 D
– crawler concrete pump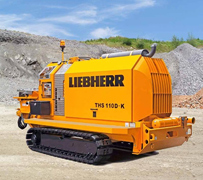 Models
THS 80 D-K
THS 110 D-K
THS 140 D-K