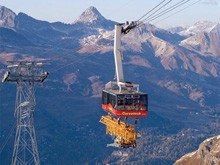 Storming the Peaks
34 K fast-erecting crane on Piz Corvatsch, St. Moritz.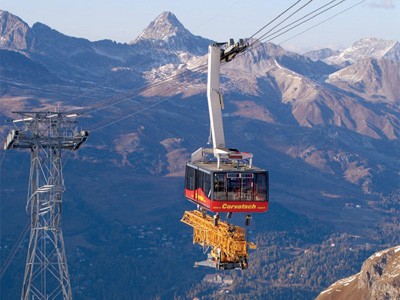 Tightrope walking at 2,700 metres altitude: Crane assembly under really difficult conditions.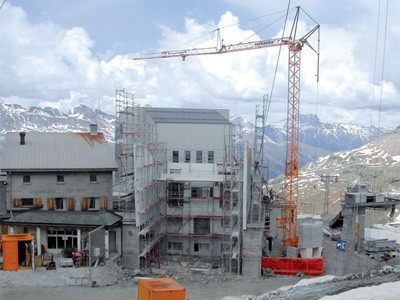 The Murtèl mid-way station on Piz Corvatsch is being extended by the construction company Nicol. Hartmann & Cie. AG at an altitude of more than 2,700 metres, and a Liebherr 34 K fast-erecting crane is hard at work.
Moving the crane from the Surlej valley station to the Murtèl midway point was a major logistical challenge. By being suspended from the gondola, the complete crane was carried up to the midway station on the "Corvatsch" cable car system.
Then, with the help of a wheel loader and a crawler excavator, the 34 K was drawn on its transport axles over difficult terrain to its intended location. Optimum preparation of the crane and the site, matched with excellent team work on the spot, ensured that the crane was assembled rapidly and completely successfully.
Ballasting the crane using its own ballasting device was no problem either, despite the very restricted space available.
The assembly team from Liebherr-Baumaschinen AG were the guarantee of the safe, reliable, and entirely successful assembly of the crane, even under these truly diffi cult conditions.