Liebherr Tower Cranes
Liebherr offers a versatile manufacturing program of tower cranes that consists of the following series:
H, TT, TTR, K, KR, MK series of Liebherr fast-erecting cranes
EC, EC-B series of Liebherr classical building tower cranes
HC, HC-L and DR (Derrick) series of Liebherr special cranes
Because of constructional and qualitative reasons, Liebherr has for many years followed the philosophy based on its own manufacturing components of significant proportion and design of technology solutions for Liebherr tower cranes. Crucial crane components, such as gear-boxes, electro motors, roller bearings , switchgear cabinets and Litronic function modules are designed and manufactured in a production plant in Biberach.
The progressive production technology guarantees the highest precision and, consequently, the highest reliability of the Liebherr cranes. Quality tests are executed according to the very latest methods. Liebherr is the first crane manufacturer in the world who has been granted a certificate of quality system guarantee in accordance with ISO 9001/EN 29001/BS57 500, rubric 1.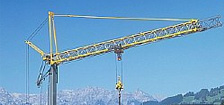 Tower Cranes TT Series
TT cranes are suitable for a wide variety of uses, are very economical and offer different jib lengths, operator-selected load moments and variable hook heights.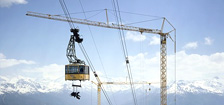 Tower Cranes K Series
The Liebherr K program ranges from 26 tm to 120 tm. The series offer cranes of sizes, which previously required transport in dismantled conditions.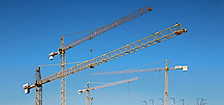 Tower Cranes LC Series
The LC crane series with five different crane types offer wide range of crane sizes from 30 tm to 100 tm.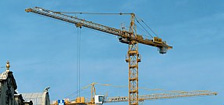 Tower Cranes EC Series
The EC cranes are notable for their economical transportation and quick erection with few integral assembly modules. These are the only cranes, which dispose of complete assembled tower head.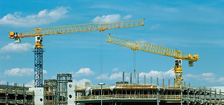 Tower Cranes EC-B Series
The EC-B slewing tower cranes have a self-supporting cantilever jib, which dispenses with the need for a tower head and jib guying.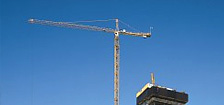 Tower Cranes EC-H Series
These cranes are designed in accordance with a modular principle. Their special features are low transport costs, quick and easy erecting and innovative driveline.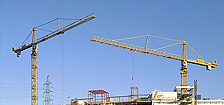 Tower Cranes HC Series
The HC cranes are like other Liebherr tower cranes built in accordance with a modular-element principal.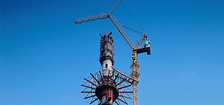 Tower Cranes HC-K Series
These cranes are ideal for special building projects as building cooling towers or TV towers.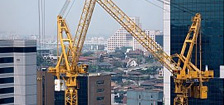 Tower Cranes HC-L Series
This crane system is perfect for use on sites where space is at an absolute premium, where several cranes are working side-by-side or for work on extra-tall buildings.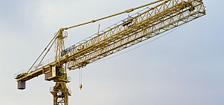 Tower Cranes HC-T Series
Building sites where unimpeded job movement is not possible require cranes which whole jib or jib part can be rebuilt.